Edited by zombiezoom at 17-5-2012 06:35
Pocket God

AMA gives you the power by launching the J2ME version of Pocket God, developed by Bolt Creative and already a huge hit on iPhone.
In Pocket God's cartoon universe, you are the omnipotent deity, and you get to decide the fate of a tribe of savages living on a desert island. In an offbeat humour universe, unlock new powers during the game allowing you to, among other things, feed your Pygmies to the sharks, play with the weather and electrocute them, set off volcanoes eruptions, and teach your Pygmies to swim by throwing them into the sea.
As well as developing your knowledge by performing hilarious tasks, Pocket God offers a variety of secondary quests and mini-games.

Features:

1. Throw the islanders into the volcano to start an eruption.
2. Create a hurricane during a storm to strike down the islanders.
3. Light a fire, make an islander fish and then cook the catch so the islanders can eat it.
4. Be careful not to burn the fish.
5. Call forth sharks from the deep with laser beams on their heads to fire upon the islanders.
6. Put an islander up in the clouds so he bounces about in the atmosphere.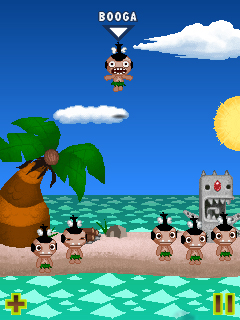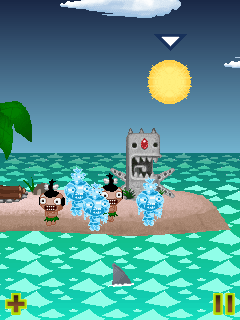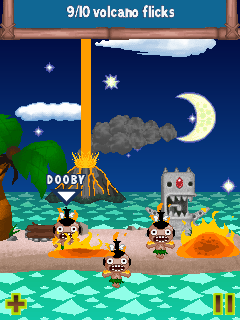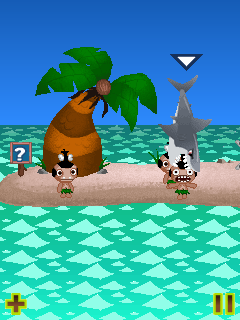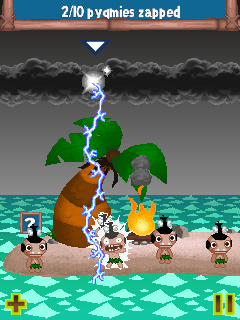 Download 128x160 version
128x160.jar
(286.77 KB, Downloads: 26)